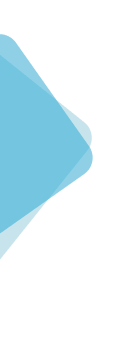 GET IN TOUCH
Lagos Office
25B Lagos-Abekouta Exp. Way
Lagos, Nigeria.
FAQs
The cost of a website can vary depending on a number of factors, including the size and complexity of the website, the features that are included, and the level of customization as well as the experience and expertise of the web design agency. For a small, basic website, you can expect to pay around N200,000 to N2,000,000. For a more complex website, with more features and customization, you could pay upwards of N10,000,000 or more.
The timeline for a website design project can also vary depending on the size and complexity of the project. However, in general, you can expect to wait anywhere from 1 to 6 months for a custom website design to be completed.
The steps involved in designing a website typically include:
Gathering requirements: The web design agency will meet with you to discuss your business goals and objectives, as well as your target audience. This information will be used to create a list of requirements for the website design.
Designing the wireframe: The wireframe is a blueprint for the website that shows the basic layout and structure of the pages.
Designing the mockup: The mockup is a more detailed representation of the website that shows the colors, fonts, and images that will be used.
Building the website: The web design agency will use the wireframe and mockup to build the website. This process typically involves coding the website and adding the content.
Testing the website: The website will be tested to make sure that it works properly and meets your requirements.
Launching the website: Once the website is complete, it will be launched and made available to the public.
There are many benefits to working with a web design agency, including:
Expertise: Web design agencies have the expertise and experience to design and build a website that meets your needs and objectives.
Time savings: Working with a web design agency can save you time, as you won't have to worry about finding and hiring a web designer yourself.
Peace of mind: Working with a web design agency gives you peace of mind knowing that your website is in the hands of professionals who will deliver a high-quality product.
Cost savings: Working with a web design agency can actually save you money in the long run, as they can often negotiate better rates with hosting providers and other vendors.
The most important factors to consider when choosing a web design agency include:
Experience: Make sure the agency has experience designing and building websites for businesses in your industry.
Portfolio: Review the agency's portfolio of work to see if their style is a good fit for your business.
References: Ask the agency for references from previous clients.
Price: Get quotes from several agencies before making a decision.
Communication: Make sure the agency is easy to communicate with and that they are responsive to your questions and concerns.
There are two main types of web design: static and dynamic.
Static websites: are the most basic type of website. They are created using HTML, CSS, and JavaScript, and they do not change unless you manually update them.
Dynamic websites: are more complex and can be updated automatically. Examples are membership applications.
The most common mistakes made by businesses when designing their website include:
Not having a clear goal for their website.
Not considering their target audience.
Using outdated design trends.
Not optimizing their website for search engines.
Not having a budget for ongoing maintenance and support.
Native apps are developed specifically for a particular platform, such as iOS or Android. Hybrid apps are developed using a cross-platform framework, which means that they can be used on multiple platforms.